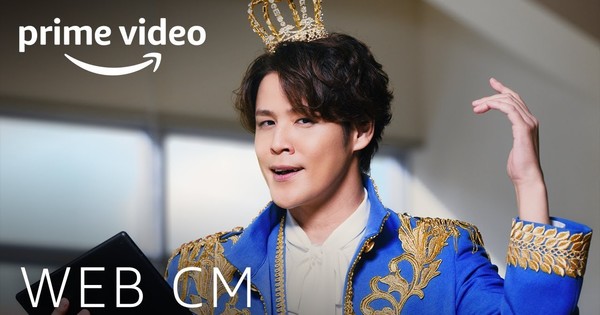 [ad_1]

"You'll cry! Feel fuzzy inside! You'll be on the edge of your seat! And it will bring a bit of joy to your day."
---
Voice actor Mamoru Miyano, who is best known for his roles as Rintaro Okabe (Steins;Gate), Light Yagami (Death Note), and Rin Matsuoka (Free! – Iwatobi Swim Club), featured in two web commercials for Amazon Prime Video on October 16, where he promoted the service's anime content in his characteristic flamboyant style. In one video, he dresses up as a prince and talks passionately about the qualities of the Ranking of Kings anime, which is streaming on Amazon Prime Video in Japan.
"If you're going to watch anime, make it on Prime Video! After all, you can watch Ranking of Kings on there!" he declared. "The masterpiece manga gets its eagerly anticipated anime! You'll cry! Feel fuzzy inside! You'll be on the edge of your seat! And it will bring a bit of joy to your day. It'll soothe your heart like a health supplement! Anime really is amazing. If you still haven't seen Ranking of Kings, make sure you check it out!"
The second commercial highlights Ranking of Kings alongside other hit anime on Prime Video in Japan such as Demon Slayer: Kimetsu no Yaiba and The Quintessential Quintuplets.
The television anime of Sōsuke Tōka's Ranking of Kings (Ōsama Ranking) manga premiered on October 14. Funimation began streaming the anime with English subtitles on October 15, and it will also stream an English dub.
---
[ad_2]

Source link