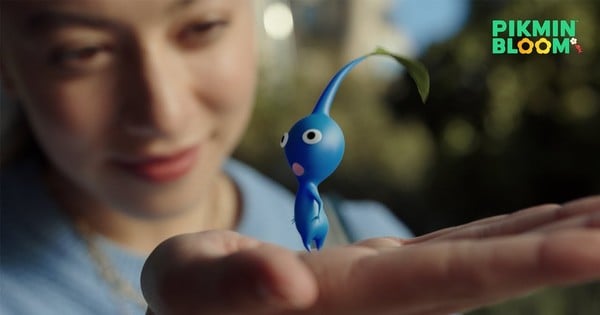 [ad_1]

---
Developer Niantic announced on Tuesday that the new free-to-play AR (augmented reality) app based on Nintendo's Pikmin franchise has launched on iOS and Android devices in Australia and Singapore with the title Pikmin Bloom. The company will release the app in other countries and regions "shortly."
In the app, as users walk, they will find seedlings and pluck Pikmin from them. Walking with Pikmin makes flowers bloom along users' paths. There is a feature to review the number of steps and routes the user has taken. Pikmin may also bring back postcards of visited places. The app will have a monthly Communtiy Day event, and Niantic will reveal more details at a later date.
As in Niantic's previous Pokémon GO game, the new app will encourage outdoor activities and walking. Niantic's Tokyo Studio is developing the game, and will be the studio's first title since its founding in April 2018. The app is part of a new partnership for more mobile and smartphone games that use Niantic's AR technology.
The Pikmin series of strategy games allows players to control creatures called Pikmin in an effort to explore an unknown planet and survive against predatory adversaries, using the special properties of each kind of Pikmin to navigate the game environment.
Nintendo released the first game in the series on the Nintendo GameCube in 2001. Nintendo released Pikmin 3, on the Wii U in 2013. The side-scrolling action-adventure game Hey! Pikmin shipped for Nintendo 3DS in July 2017 in Japan, North America, and Europe. The Pikmin 3 game shipped for the Wii U in 2013, and shipped for the Switch as Pikmin 3 Deluxe in October 2020. Pikmin 4 is currently being developed by Nintendo, and Nintendo designer Shigeru Miyamoto mentioned in 2015 that Pikmin 4 was "very close to completion."
The Pokémon GO app launched in select countries including the United States in July 2016.
---
[ad_2]

Source link